The Excelsior Award (old)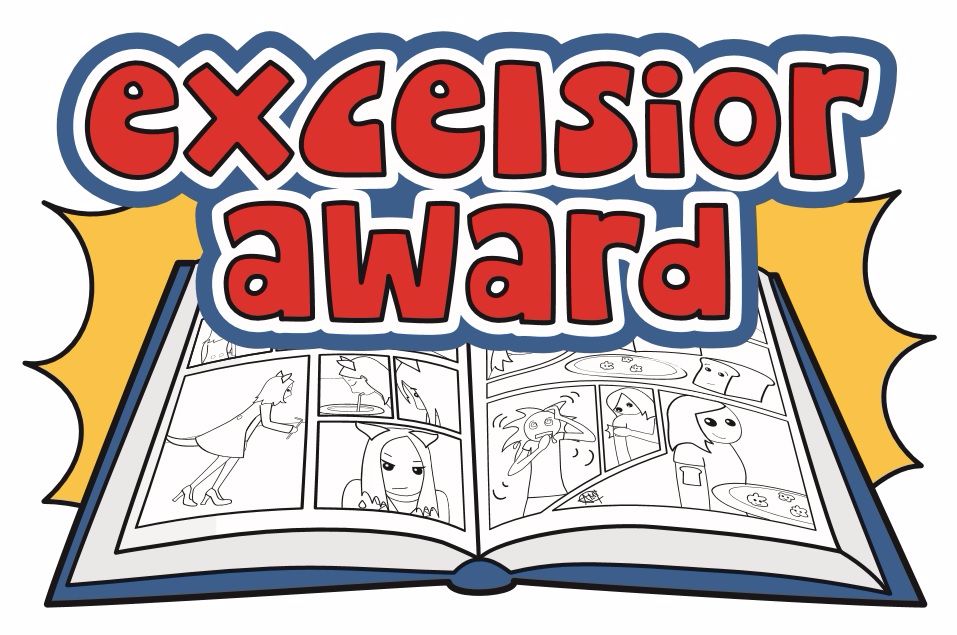 The Excelsior Award is the only nationwide book award for graphic novels and manga - where kids aged 11-16 decide the winner by rating each book as they read it! Eight graphic novels are selected for the shortlist and it now attracts over two hundred and fifty schools and public libraries from all over the UK and Ireland! The overall goal of this scheme is to encourage reading amongst teenagers. However, its secondary target is to raise the profile of graphic novels and manga amongst school librarians and teachers. This storytelling medium has been a largely underused resource within education for many years. The Excelsior Award attempts to highlight some of the amazing books that are out there - books that fully deserve to be in our school libraries alongside regular fiction!
With Great Power There Must Also Come... Great Supporters!
Many thanks to the following companies, organisations and institutions...